Warranty Terms
We engineer our products to be of the highest quality. We want you to rely on Feniex to get the job done: each and every time. If for any reason they don't, we offer the following warranty terms.
Our Warranty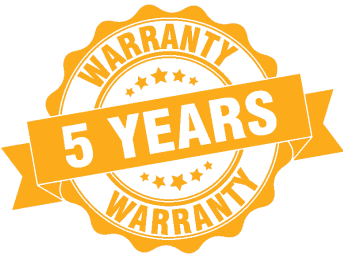 Feniex Industries, Inc. warranties to the original purchaser that all our products shall be free from defects in material and workmanship.
Feniex Industries' speakers, sirens, rocker panels, AM600 Beacons, Torch Lights, AI lightbars, AI Cubes, AM900 Work Lights, 8.5" Dome Lights, flashlights, Remote Spot Lights and controllers are warrantied for two years from the manufacturing date.
In addition, all other products are warrantied for five years from the manufacturing date. Please refer to your product's instruction manual to verify the terms and conditions of your warranty.
Repairs and Servicing:
If your Feniex product isn't working properly, or you think there may be a defect, please create a Return Merchandise Authorization (RMA).
We stand behind our high-quality American manufacturing process and believe your Feniex product will serve you for many years to come. If that isn't the case, Feniex Industries reserves the right to repair or replace the defective product(s).
We also offer a free, over-the-phone repair assessment from a Feniex Technical Engineer on all Feniex products regardless of their warranty status. Whether you're having trouble with your current product, are interested in getting a replacement or a new product, or simply want to learn more about our technology, the Feniex team is happy to help.
To submit a warranty claim, you must be the original purchaser of the Feniex product. The original purchaser is required to create a Return Merchandise Authorization (RMA) providing complete and detailed information about the product defect including but not limited to: problem description and product configurations.
RMA DETAILS AND LOGISTICS:
RMA Shipping Logistics: Customer is required to create the RMA and agrees to pay the shipping charges to return the product to Feniex Industries in Austin, TX. FLB MET - Full Size Light Bar Material Exchange Terms: To qualify the following steps must be completed:
(1) Submit RMA online.
(2) Pay security charges. The security charges will be credited back once the defective unit is returned. Defective products returned for repair will be repaired or replaced and returned within 3-5 business days.